One of the fastest growing, most dynamic cities in the United States, Seattle is a center for entrepreneurship and social good.  Home city of Amazon.com, Microsoft, Boeing, Starbucks, the Bill & Melinda Gates Foundation, plus the global headquarters of Fledge. – Apply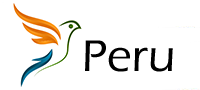 No where in Latin America has such a blending pot of people and ideas as Peru.  This is evident in the food culture in Lima, which blends Spanish, Italian, Chinese, and Japanese flavors, it is evident in the landscape, which is a mix of lowlands, mountains, and rain forest, and the same blend is evident in the startup ecosystem. – Apply

Put Seattle, Lima, and Europe in a blender, and the result is Barcelona, an ancient yet modern city with a culture that combines the best of Spain, France, and Mediterranean cultures while attracting talent from all across Europe. – Apply
The ECOSTAR Nature Accelerator invites and invests in early-stage impactful startups that are developing innovative and sustainable solutions for disrupting the agriculture, forestry and natural resource sectors. Powered by Fledge in partnership with ETIFOR, the University of Padova, the European Union, and others.

Spring's IMPACT StartUp Visa Program is the first accelerator helping global impact businesses move to Canada under its Startup-Visa Program. A comprehensive, 4-month program powered by Fledge, targeting companies in healthcare, progressive food, sustainability, creative economy, and cleantech. Based in Vancouver, the Canadian leader for impact entrepreneurship, and the #1 ranked startup ecosystem in Canada.

The first accelerator for co-ops, a new path to make it easier and faster to build new cooperative enterprises, at scale. Based in Boston, Start.coop is innovating co-operative company development by providing mentorship, platform services, investment, and ecosystem unification.


Restoring degraded land has the potential to become big business. Entrepreneurs are finding new ways to make money from sustainably managed forests and farms.. The World Resources Institute and Fledge have partnered to create The Land Accelerator, a 6-day intense program to train and mentor entrepreneurs from select African countries. – Apply

The Alaska Ocean Cluster promotes maritime industry growth and prosperity in Alaska. Modeled after experiences in Iceland, Ireland, Norway, and Canada, the cluster concept involves a coalition of private, public and academic stakeholders forming around a base industry and, in the process, supporting both the industry and each other through economic transactions and circulated assets.
Upcoming Cities

New York City is the center of the universe, an amazing startup city, home to some of the biggest organizations focused on social good, and the headquarters of the UN Sustainable Development Goals. Fledge is eager to launch in New York City and is working through the details to make that happen as quickly as possible.

Lisbon, Portugal is startup city best known for the Web Summit, the largest tech summit in the world. Like Seattle, the city is also a growing center of excellence for social good. Fledge is coming soon to Impact Hub Lisbon, by the very team that launched that coworking and community space.

In partnership with Ocean X, Fledge is coming to Alexandria, Egypt to launch Fledge
الشرق الأوسط (Middle East), an accelerator focused on impactful entrepreneurs from the Middle East and North Africa.

Rwanda is not just one of the fastest growing economies in Africa, it is one of the fastest growing economies in the world.  In partnership with Enterprise Africa, Fledge is bringing its accelerator model to this safe, thriving city, to help create sustainable growth not just in Rwanda but across the whole African continent.