It takes a whole startup ecosystem to create successful companies, and that includes both entrepreneurs and the Angel investors who make those startups grow.
The Fledge Angel Accelerator provides not only the necessary knowledge on how to invest in startups, but more importantly, hands-on-experience in making investments .
Language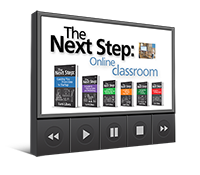 The program begins with a weekly series of topics and discussions to learn a common language of early-stage investing.
Selection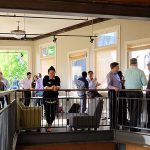 As the participants learn how to invest, they use that knowledge to choose the incoming participants of the startup accelerator.
In short, the investors learn how to invest by being investors, learning within a cohort of other new investors, and learning side-by-side with first-time entrepreneurs, who are eager for the guidance only investors can provide. This is all facilitated by experts in entrepreneurship and investing .
Topics
Participants will learn a wide variety of topics related to investing, including:
How startup investing works
The role of Angels in startups
How Angel Groups work in practice
What entrepreneurs want from investors (beyond money)
Deconstructing a startup investor pitch
The whole due diligence checklist
Yellow flags and red flags in due diligence
Investment terms and preferences
Debt, equity, and revenue-based structures
Legalities and securities laws
Portfolio and fund management
International investing
Time, Terms, and Conditions
The Fledge Angel Accelerator is open only to accredited investors. Details on the start date, investment terms, and other details can be found on this password-protected page.
Workshops
Check back here to see when the next set of workshops begin and subscribe to our newsletter to be notified.
Workshop Slides
Workshop #1
An Accelerator for Angels?
What is Fledge? What is an Accelerator? What is the timeline for this training program?
Workshop #2
Philanthropy vs. Investing
Isn't it up to philanthropists and governments to fix poverty, hunger, inequality, and the other big problems of the world? How can investors mix impact with investing?
Workshop #3
Sifting Success from Failure
How do you quantify the odds of success of a startup? How do turn gut feel into an actionable, measurable score?
Workshop #4
Startup Investing 101
Why do Angel investor? How do Angels find investable startups? How do Angel groups and VC funds work? Can Angels make money?
Workshop #5
Global Investing
Why does 80%+ of Angel investing take place within the same city or region as the investor? What are the risks and advantages of global investing?
Workshop #6
Angels vs. Angel Groups vs. Funds vs. Accelerators + Foundations & Families
Startup investing as a lot of participants. Understanding the landscape is important.
Workshop #7
Investing without Exits
Venture capital has not been around forever, and the tools and structures they've created in the last 40-50 years are not useful for 99% of all startups.
Workshop #8
Yellow Flags
When reviewing "deal flow" what are the red and yellow flags to look out for, and how accelerators look to fix such flaws.
Workshop #9
What Looks Good
This week we looked at 14 actual applicants and talked about which we like and why.
The Angel Accelerators
2020 Seattle (virtual)
This first Angel Accelerator began in-person in Seattle but then moved online due to the Pandemic.
2021 Seattle
This next Angel Accelerator in Seattle will be in 2021, in-person, post-pandemic.
2021 Africa (virtual)
This second Angel Accelerator will be pan-Africa, launching in early 2021.
Interested participants should subscribe to our newsletter and contact us.
More Information