If you've recently started up a startup, go register it with the Startup America Partnership (http://s.co).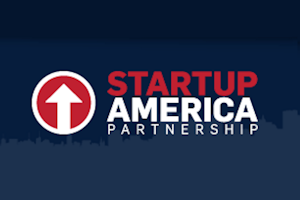 The Startup America Partnership is based on a simple premise: young companies that grow create jobs. As a core American value, entrepreneurship is critical to the country's long term success and it's time to step up our game.
Goals
1. Provide valuable resources and connections to help young companies grow
2. Support regional startup ecosystems throughout the country
3. Recognize startups as the drivers of our economy and their founders as American heroes
Resources
Expertise: Connect startups with training, mentors, advisors and accelerators
Services: Provide startups with access to critical services at reduced costs
Talent: Assist startups in recruiting, training and retaining the people that can help them grow
Customers: Help startups through acquisition of new customers and expansion into new markets
Capital: Highlight sources of capital available to startups in various regions and sectors
Once startups apply and become a Startup America Firm, they can access and manage these resources through a personalized dashboard
In addition to the product and service focused offerings, Startup America Firms gain access to Connection Programs which provide unique opportunities to connect with thought leaders, major corporations (as partners or customers), customers, and more.